Holiday apartment Kürmreuth
Thank you for visiting our website. Browse through the various pages
and discover what our apartment has to offer.

Please use the occupancy calendar tabto see quickly whether your desired date is available.
This calendar is always up to date.
Tel .: 09665 - 1480
Mobile: 0157 - 307 855 09
Mail: ferienwohnung-kuermreuth@outlook.de

Our price: € 60.00 per night including final cleaning
You save € 10.00 per day compared to booking with various providers

Minimum stay for overnight stays: 2 nights
Our goal:
We want our guests to feel comfortable in our house and enjoy relaxing days. Be it just to relax, to go hiking, climbing or cycling tours.

In addition to a free parking space for your car, we also offer you a free lockable room for your bicycles.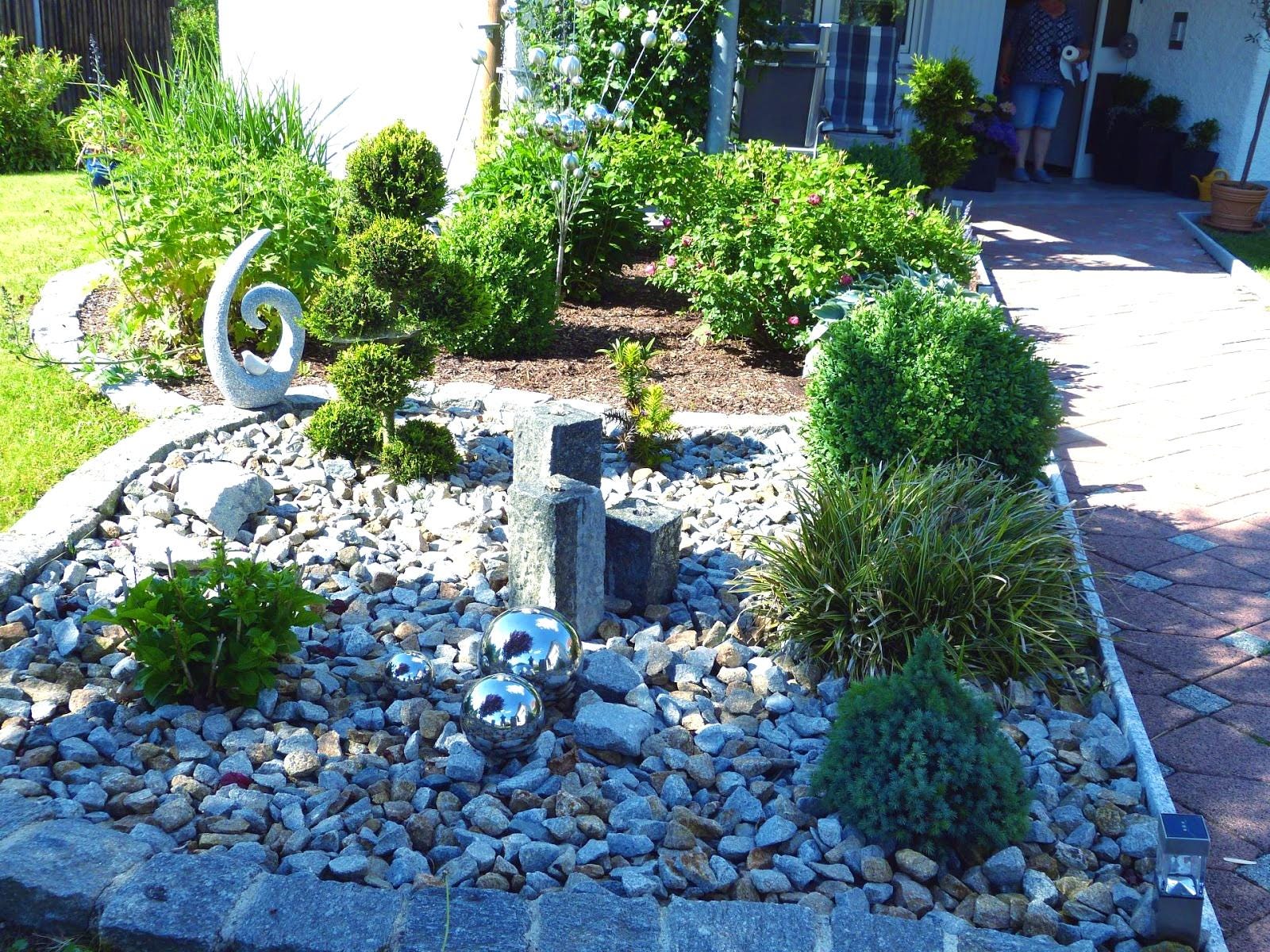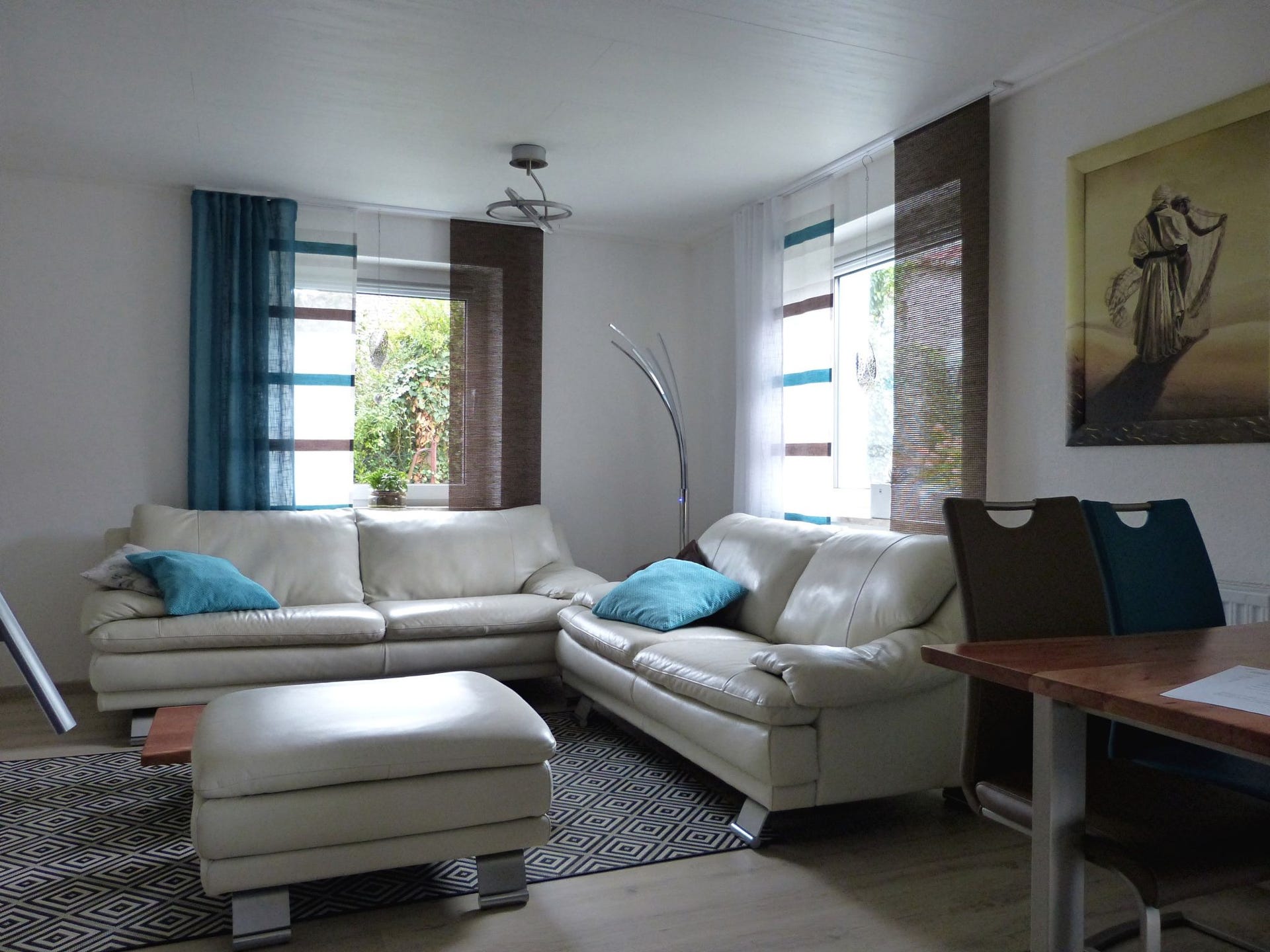 In 2019 we rebuilt our house and set up what we believe to be a modern but cozy apartment on the ground floor. It was important to us to offer our guests what we would like to wish for ourselves when we take a vacation home.

So we greet you with the saying:
With us no garden gate squeaks,
but now and then ours cackle
our own chickens that we take care of
and us in return for it
deliver delicious fresh eggs.
We would be happy to give you some
of them from if you wish.
Otherwise we live very quietly, unless a tractor chugs past or a car drives past on the street. That's why we love our house and its location, because you can enjoy wonderfully quiet afternoons and evenings on the terrace or in the garden.
Our newly furnished apartment is suitable for up to 2 people and consists of a living room with an open kitchen, dining area and living area in a 55sqm apartment on the ground floor. The separate apartment offers you a beautiful living area with dining area and a high-quality fitted kitchen, a bedroom, a bathroom with shower, toilet and washbasin with mirror cabinet that only you can use during your stay. Free parking spaces are available at the house.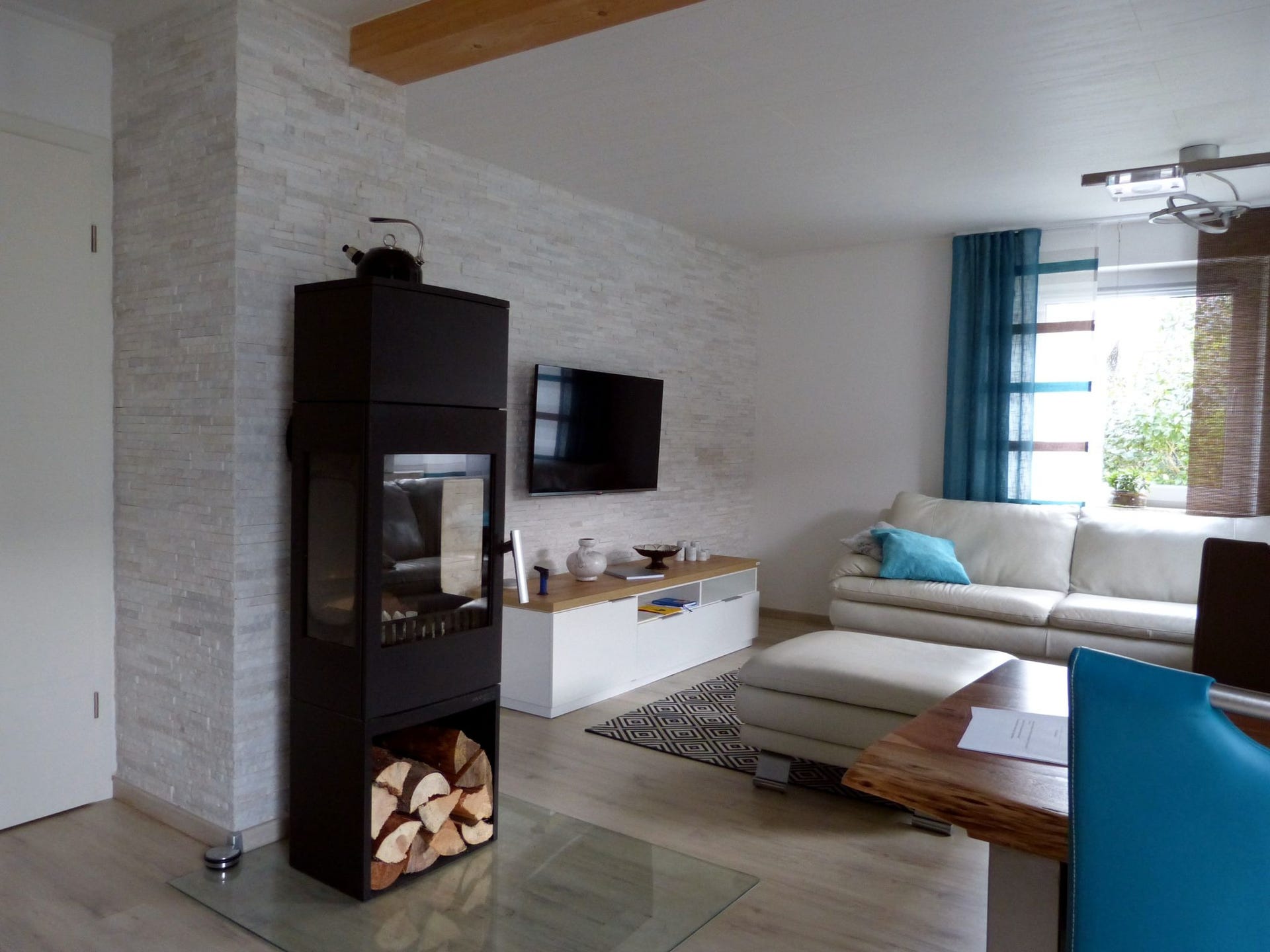 In this kitchen you can certainly cook everything you have an appetite for.
Equipped with:
Fridge (*** freezer)
Convection oven,
84cm induction hob etc.
You can find more under equipment.
Your bed

Have good nights all in one180 x 200 cm bed from Nolte with high-quality mattresses
Sufficient storage space

In the large cupboard 200 x 220 cm you will find sufficient storage space for your clothing during your stay.
. . . and if it is not enough

you still have a small chest of drawers at your disposal.
Your bathroom

Granted, it's not the largest bathroom, but even there we kept it to a decent standard.
The shower area

Is there anything better than a rainforest shower to finally get out of the deep sleep.
The wash basin

Here you will find hand and shower towels as well as a hair dryer.So again a lot less to think about.
Toilet

. . . mustn't be missing either.
We decided on a rimless toilet bowl in order to always be able to guarantee hygiene.
. . . and a little more space for children or other guests!
The bed
140 x 200 cm lying surface, something different like a narrow bed in some other rooms. Here, too, you will find another room with 20m² in which your child from around 10 years of age can feel comfortable and enjoy his or her own realm.
The cupboard
There is enough space in the sliding door cupboard to stow your clothes.
Entertainment
With a modern internet-enabled
Flat screen TV, boredom is no longer an issue. Our WLAN is also not a problem in this room.

If you are interested, simply book the room for € 20 per night.